Podere Conte Ugo
In one of the most beautiful areas, but at the same time least known of the Val d'Orcia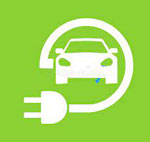 Farm-house Conte Ugo is located in one of the most beautiful, yet less known areas of Val d'Orcia. Its location is quite particular as it is at the boundary between the Municipalities of Sarteano and Pienza, having in front the fortress of Radicofani and behind the small centre of Castiglioncello sul Trinoro, an ancient picturesque and little frequented village.
In the countryside nearby you will see flocks of grazing sheep or wild animals (wild boars, roe-deers, hares) in a pure and relaxing environment.
CAR CHARGING COLUMN T2 ATTACK 7.5 KW
Farm-house Conte Ugo is located in one of the most beautiful, yet less known areas of Val d'Orcia.
Its location is quite particular as it is at the boundary between the Municipalities of Sarteano and Pienza, having in front the fortress of Radicofani and behind the small centre of Castiglioncello sul Trinoro, an ancient picturesque and little frequented village.
In the countryside nearby you will see flocks of grazing sheep or wild animals (wild boars, roe-deers, hares) in a pure and relaxing environment.
The structure arranges bed of 10 placesand is to divide in 2 blocks.
The guests of Podere Conte Ugo can use the swimming-pool, especially in summer when the weather is more torrid.
Wireless Internet